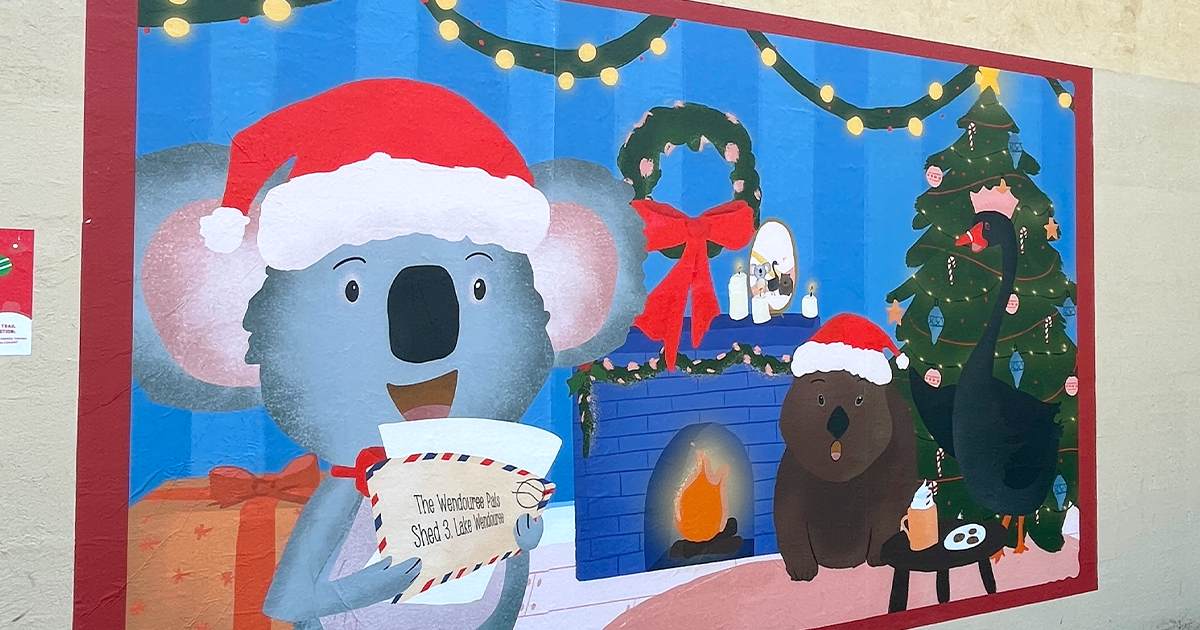 Christmas in Ballarat Art Trail
Christmas in Ballarat is brought to life! Working with the City of Ballarat, I've illustrated 5 Christmas-themed murals that tell the story from my beloved children's book Christmas in Ballarat.
The Wendouree Pals are on a festive adventure. A reindeer at the north Pole has eaten the map of Ballarat. Santa enlists the help of his friends Herbert, Lynnie and Miss Eccles. They have to finish a new map in time for Christmas. Can The Pals come to the rescue and save the day in time?
You'll have to visit Ballarat and take a wander of the art trail and find out! I recommend starting at the Ballarat Visitors Centre (located at the Town Hall) and grabbing yourself a map of the murals and other festive activities around the CBD.
Plus, on the back of the map is a list of questions that relate to each mural. There's clues and answers in the murals. Fill out the questions and submit them back to the Town Hall to win a hamper worth $500.
You can start your trail anytime, to begin in order visit Doveton Street South, near the Target entrance. Follow along to the Myer loading dock at Armstrong Street South. Then take a short wander to Town Hall Lane. Walk across Sturt Street and down Police Lane, right next to the Art Gallery. Finish your adventure at the bottom of Sturt Street, at the entrance of the Bridge Mall. 
You can take home the magic of Ballarat by purchasing a copy of my Christmas in Ballarat children's book. Visit any number of my friendly and local stockists here. To find out more about the festive activites Ballarat has on, visit the Visit Ballarat website here.
Have a wonderful Christmas in Ballarat and I hope you enjoy the trail.