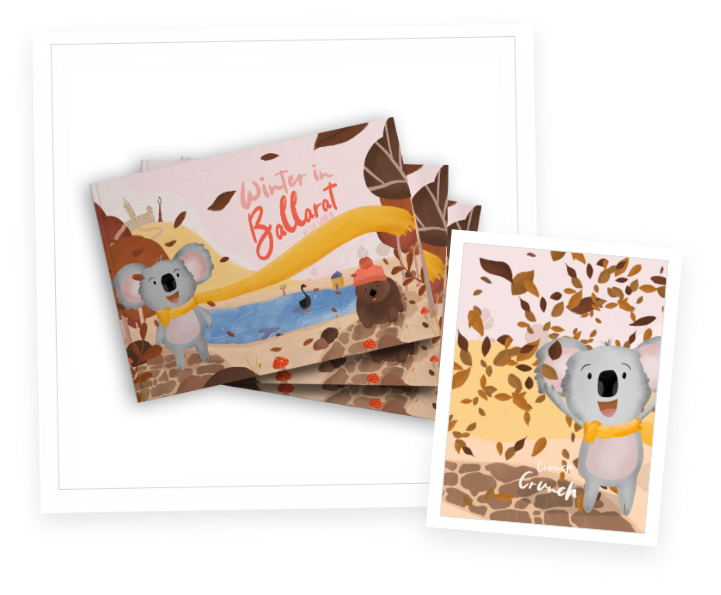 Winter in Ballarat Illustrations
Behind the magical story of Winter in Ballarat is the world I illustrated. Explore a selected sample of pages and scenes from the popular Children's book.
This book was my first ever foray into children's literature and it had been on my mind for two years prior to the release. I had always dreamed of illustrating a children's book but was at the time running an IT and design company that left little time for personal creativity. In the downtime of lockdowns I started illustrating The Wendouree Pals. A cover was designed and shortly after a story was born. It has truly felt like a community effort, each page is reminiscent of the magic of Ballarat. It brings me much joy to share these illustrations. 
You can purchase your own copy here or visit one of my local stockists.
Love my work? Contact me for your next illustration project (or book!).
Set amongst the regal interiors of Craig's Royal Hotel I celebrated my first book launch. July 2021.