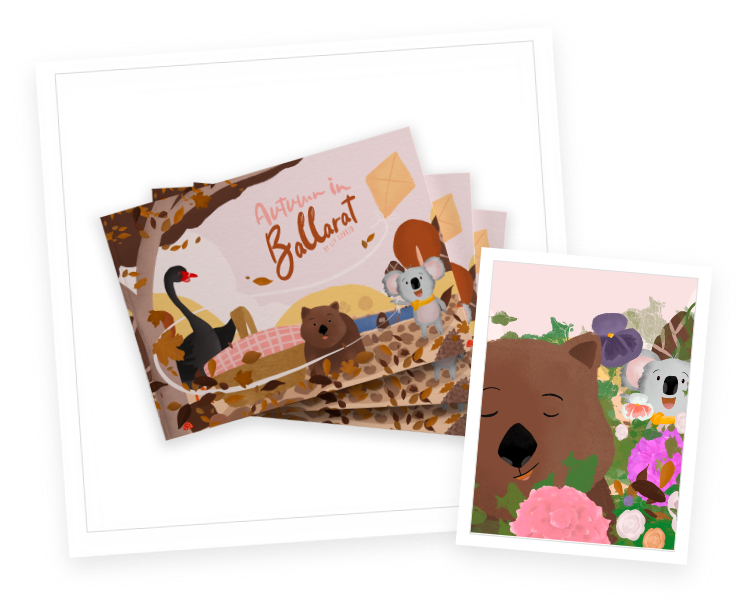 Autumn in Ballarat Illustrations
Continuing the seasonal Ballarat series comes Autumn in Ballarat. A collection of seasonally inspired illustrations.
The Wendouree Pals are back for their third adventure around Ballarat. This book is the next addition in my seasonal Ballarat series, featuring new locations and the same lovable characters. This book has drawn inspiration from the changing of the seasons, you'll find splashes of green and warm shades of brown. The storyline follows The Pals on their way to the park, there's a crunching in the leaves and they get drawn into the adventure of finding what or who is making that noise. 
You can purchase your own copy here or visit one of my local stockists.
Love my work? Contact me for your next illustration project (or book!).