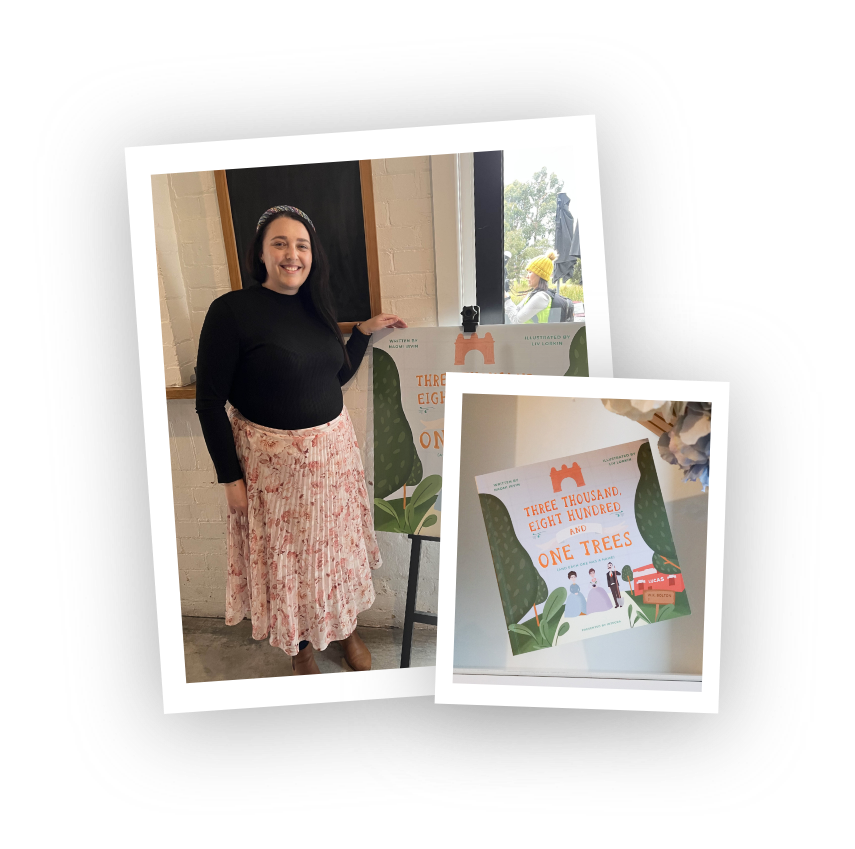 The launch of Three Thousand, Eight Hundred and One Trees (and each one has a name) Children's Book
Share in the celebration and launch of this historical children's book written by Naomi Irvin and Illustrated by Liv Lorkin.
It's fitting that a community that inspired this children's book should be the ones to celebrate it. On May 26th 2022 I had the privilege of launching the Three Thousand, Eight Hundred and One Trees (and each one has a name) Children's Book. Alongside the author Naomi Irvin and Integra, the company and powerhouse behind the book.
Garry Snowden, President of the Arch of Victory/Avenue of Honour Committee took the room through the importance of the book and its rich history. To everyone's delight, there were historical actors and actresses wandering the launch playing the roles of the three main characters from the book.
When you purchase a copy 100% of the first release sales go to the Avenue of Honour and Arch of Victory Committee.
A book is only as successful as its readers and there was an enthusiastic hum that spread through the audience as Lucas Girls read through the pages, local council members celebrated the achievement and children soaked up the importance of the story.
Many thanks to Victoria Rushton from Integra for her incredible work behind the scenes to create this project. The work you see and read today would not be here without her.
After the festivities at The Arch View Cafe, the weekend heralded another triumph launch of the book. With a reading from Naomi Irvin, on the platform of the local train station surrounded by children and the 3 main characters from the book performing for Ballarat Heritage Festival. 
You can read more about the project and find a copy here. 
Find out more about Naomi Irvin and her writing here.
Love my work? Contact me for your next illustration project (or book!).
Check out my reels I created from the launch day plus a bonus video of a reading with characters for the Ballarat Heritage Festival!